Take On the Best BJJ Classes in the Carolinas at Great Grappling
At Great Grappling Brazilian Jiu Jitsu, we're proud to offer men and women across Fort Mill the chance to challenge themselves and learn this sport one day at a time. Our BJJ Classes have something for all ages and abilities and with 18 different class times scheduled each week, it's never been easier to train with convenience.
Join us morning, noon, or night and combine the very best of fitness and self-defense. We're proud to serve Fort Mill, Charlotte, and beyond with high-energy classes that are truly effective.
Why is our Brazilian Jiu Jitsu Program Right for You?
The simple answer is we don't limit our training to the professionals among us. We know there is a wide range of abilities out there and our goal is to offer each and every student a class that caters to their unique skill level.
No more intimidation. No more getting in over your head. Our BJJ Classes in Fort Mill have something for everyone.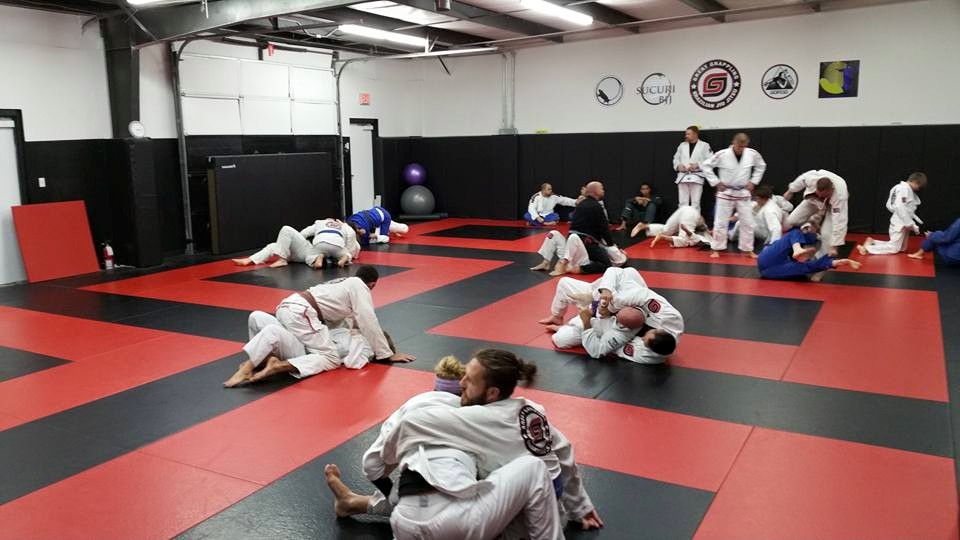 Join us at Great Grappling for:
Beginners BJJ: Our foundational program will help you learn the basics one step at a time. Learn balance and coordination plus timing and technique. It's the best way to start your training from the ground up.
Adult Curriculum: The adult curriculum offers a progressive system of skills that push you to get better one step at a time. Our program keeps you challenged and motivated week in and week out.
No Gi BJJ: Train in street clothes and learn the differences that grip and leverage can make. Our No Gi classes simulate real-world situations and help you learn effective self-defense skills fast.
BJJ Sparring: Put your skills to the test with controlled sparring sessions where you learn to react in real time and establish leverage over an opponent. There's no better way to learn what works and what doesn't.
Positional Sparring: Are you hoping to improve specific aspects of your skill? Our positional sparring simulates situations you might encounter with an opponent and challenges you to be faster and stronger in your pursuit of leverage and power.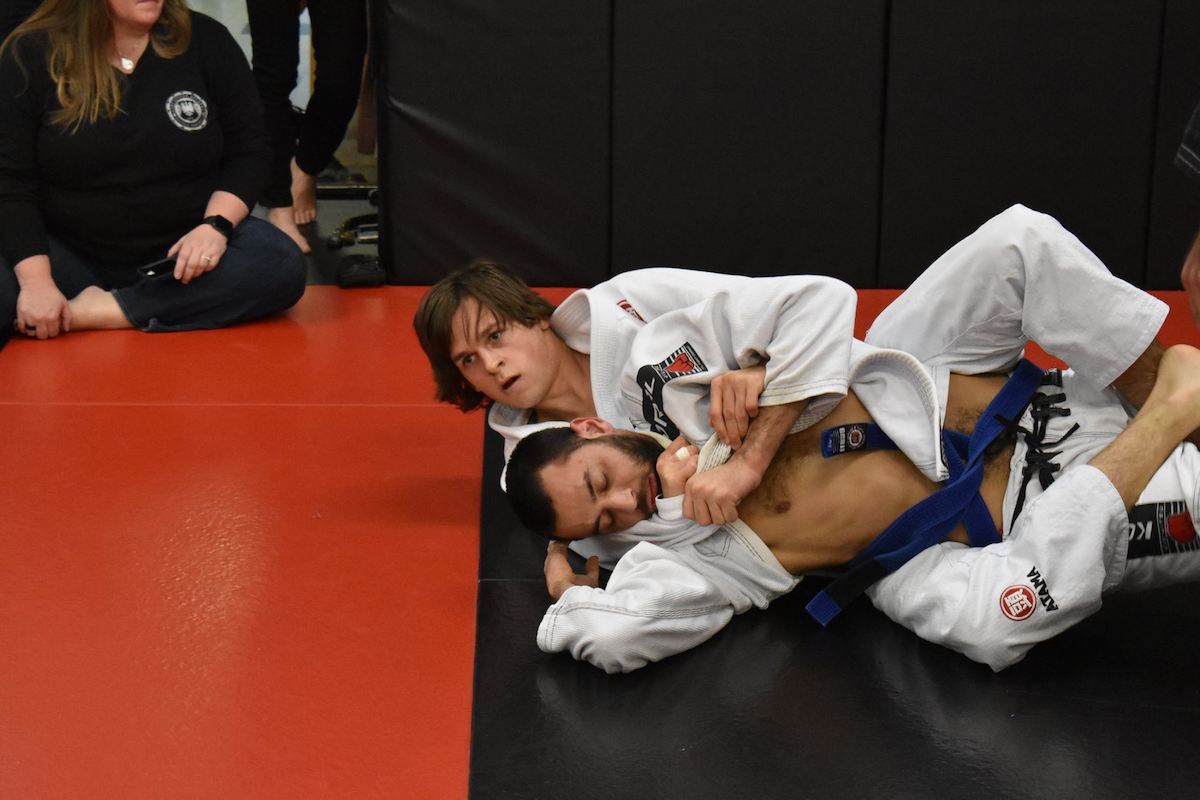 In our Brazilian Jiu Jitsu Classes, You Can Take on a True Total-Body Workout
What better way to get in great shape than with a workout that is as unpredictable as BJJ?
Brazilian Jiu Jitsu is most strongly differentiated from other martial arts by it's emphasis on ground work, or grappling. Live sparring, often referred to as "rolling", is routinely practiced in Brazilian Jiu Jitsu schools. Unlike many striking arts (boxing, muay thai), "rolling" allows practitioners to train at very intense levels with little fear of injury.
Every class is different and you'll work muscles you never knew you had.
We're helping men and women across Fort Mill and Charlotte:
Burn fat and build lean muscles
Improve your speed, strength, and athleticism
Take on boosted cardiovascular health
Walk away feeling more confident than ever before
Don't Miss Out! Our Brazilian Jiu Jitsu Classes in Fort Mill have Something for Everyone!
If you're looking for a better way to train, look no further. At Great Grappling Brazilian Jiu Jitsu, our classes are helping men and women of all abilities see incredible results. You could be next.
Just fill out the short form on your screen to learn more about our BJJ classes in Fort Mill or to get started today!